Arkansas Must Defend Her Borders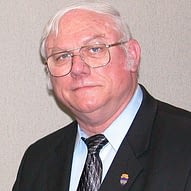 Little Rock, AR—If recent events have taught us anything, it is that we must be vigilant. We must stand against tyranny. We must not let the enemy within our beloved state. That is why I move to amend the Arkansas State Constitution, in order to deny Alabama football fans entry into Arkansas. We must not let these refugees in.
If we allow these people to reside within Arkansas, they will threaten our way of life and the Hog which is central to our identity. Please write my colleagues in the Arkansas State Senate. Together, we will stand firm. Sooie.