WordPress Categories Do Not Display When Editing a Post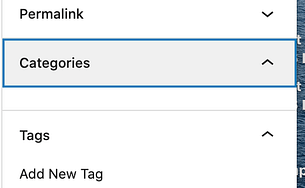 This is driving me crazy. I've disabled plugins. I've switched themes. Still, when I try to select a category for a post in the editing interface nothing shows up. Help pages haven't been helpful.
Do you know how to fix this?