First day in Barcelona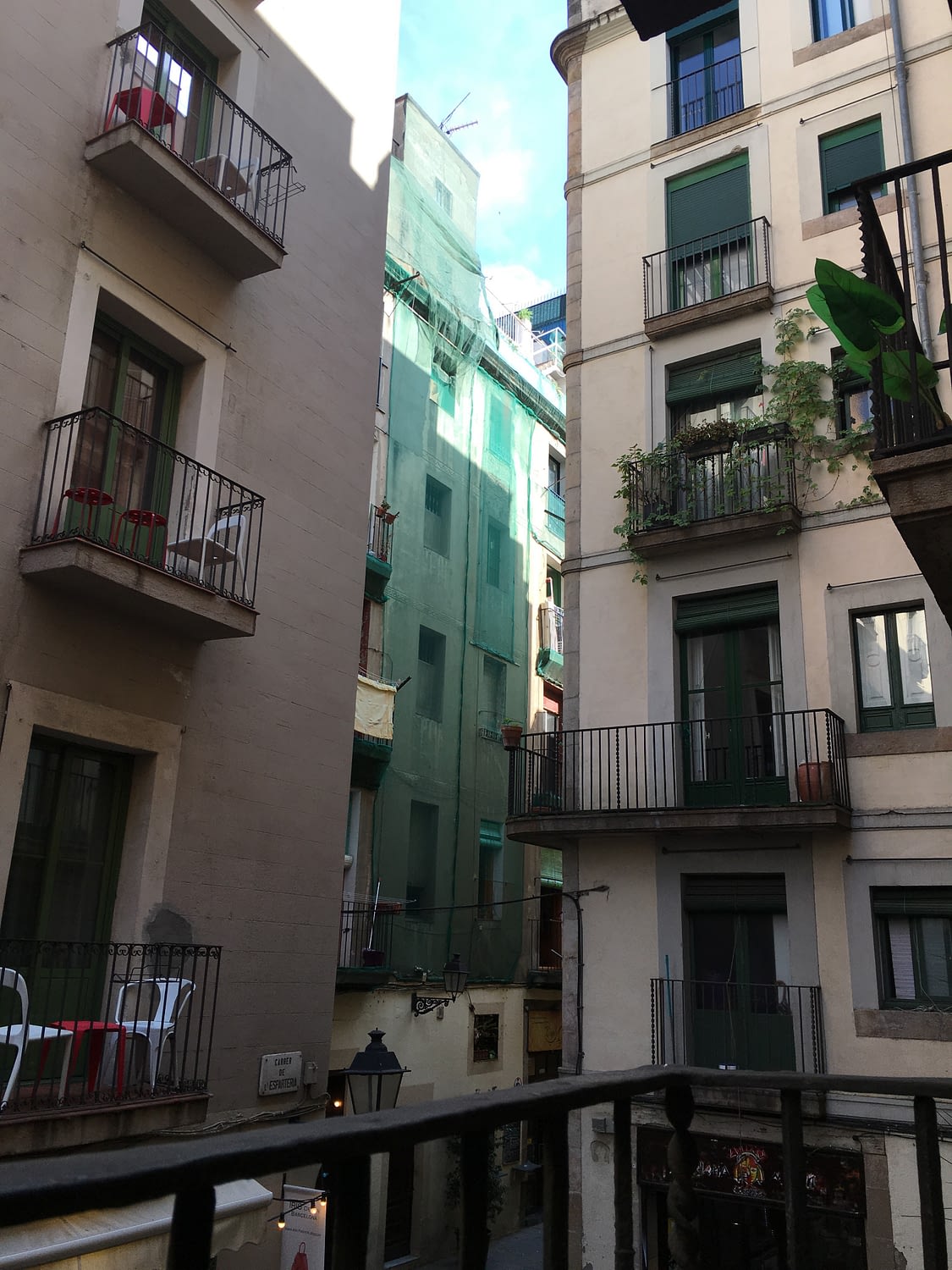 First off, S— was great. Took a three hour nap with all of us this afternoon. Slept moderately well on our laps for the flight. No one was prepared for the long lines in customs.
We've had part of a day exploring the neighborhood, eating tapas, and people watching. Looking forward to sleeping in tomorrow.