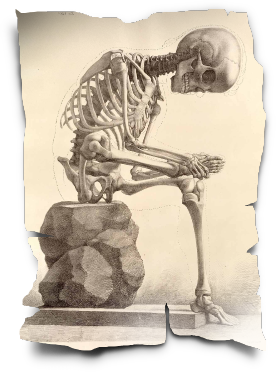 I've long had a fondness for Choose Your Own Adventure books. As a kid, I'd sit on the floor, mesmerized by the pulpy covers and unknown outcomes. The storylines were simple and similar to Hanna-Barbera cartoons. Unlike a cartoon though, it was me in the story, imagined through a second-person perspective and the endings were often gruesome. Shaggy and Scooby would never be impaled through the chest by a Native American spear, or die of thirst, alone in the desert while vultures spiraled in the sky.
Interactive texts are not new, but the technology with which to create them is changing. Inkle has a service called Inkle Writer, where people can create their own interactive texts. It's slick. It's intuitive. You should have some fun with it. How they're delivering these texts is also new. No more worn covers and marking decisions with multiple fingers. Currently, they've taken an interactive story by Dave Morris based on Mary Shelley's novel, Frankenstein, and created a beautiful app, available through iOS. It's engaging, it's fun and it is yet another example of how technology is changing writing and publishing. Further, it leads to the following question: is a writer who creates an app for their work a novelist or a developer?
To hear more from Dave Morris and this latest creation that exists among us, check out his interview on Here and Now.